We at reshma tex excel our processes by twisting filament yarn into high TM yarn to run on high speed water jet looms. Our entire machinery is sourced from world-renowned manufactures from italy, japan and korea, allowing us the versatility to produce even the finest of thread counts.
With a strong focus on innovation and product development, our own
in – house cutting edge research laboratory supports the sustainability and quality of all of the fabric we produce.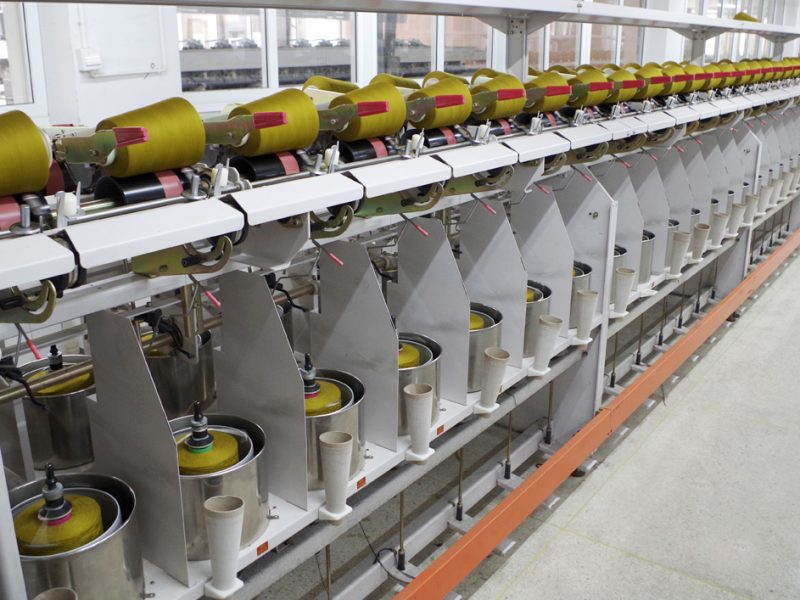 | Sr# | Machine Types | Quatity | Making |
| --- | --- | --- | --- |
| 01 | Daewon | 68 | Korea |
| 02 | YU-Shine | 20 | |
| 03 | Kabool | 28 | |
| 04 | Daekan | 3 | |
| 05 | E3 | 50 | |
| 06 | D-Winder | 30 | |
| 07 | Pirn Winder | 7 | |
| 08 | Jumbo | 12 | |
| 09 | Warping | 4 | |
| 10 | Brbbin Winder | 5 | |
| 11 | China Daewun | 17 | |
| 12 | Setting | 3 | |
| 13 | Lething | 3 | |